Ed Freed
Chief Operating Officer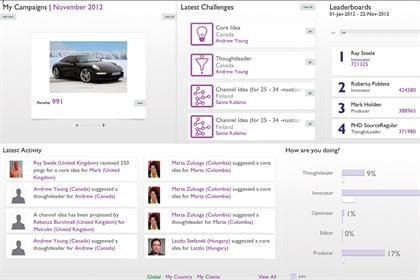 We are delighted to be able to reveal Code's collaboration with PHD to develop their new operating system, Source. As has been widely reported, Source was instrumental in PHD's successful  Unilever $3bn win – and rightly so, it is a huge leap of imagination, melding strategy, human insight and econometrics with technology to deliver an unrivalled agency product.
So, without giving too much away, here is why it is so great and why we are so proud to have been the team that delivered it: Vision It's built around a clear Vision (led by Mark Holden) of how the media business has been utterly changed by technology – and critically how clients can profit from that.  The tech is smart, but the original idea that gave rise to Source is borderline genius.
Big Data – that you can play with Big data is about to change everything, so we read.  Well, for the first time in Source that makes sense.  Because the Insights from the data are clear.  And you can play with the (seriously powerful) data and scenario plan and mess about with ideas to see what could happen.  The data is not dull, it's empowering and stimulates your creativity.
Source is Playful and Social Much of Source is a game.  You can win things by doing your job.  You can fiddle around with data on audiences and communication plans – and do you best to optimize reach (and it's actually pretty enjoyable). Why?  Because tasks that are engaged with and are enjoyable are going to keep your focus longer. And it is a social experience.  
The Agency Network is a Social Network – and the same rules apply.  By creating space for sharing & collaboration, and rewarding this, ideas are rounded out by the breadth of the community's experience. I absolutely love this approach because I think it leads to happy people doing really great work – and craps all over the 'multi-step workflow' approach that you would find in a traditional enterprise system. The playfulness extends to the User interface.  
It is the richest UI in an enterprise app I've ever worked with.  It practically demands that you interact and play – and thereby create. Smart People Source is the product of a really smart team from the leadership to the tech team.  It's been a pleasure to work with this group and even better to see their efforts recognized & rewarded.  
The Source development team celebrate with a well deserved beer